Providing 24/7 Excellence in
Veterinary Care
Is your pet protected from flea, tick, and heartworm this season?
Save 30% on our Senior Wellness Bundle
AAHA Accredited Veterinarian and Animal Hospital
We provide a variety of services, including emergency care, wellness, dental, as well as boarding, daycare, and grooming services in Keller, TX.
Our team recognizes the special bond you share with your companion, and we strive to enhance that bond through excellent veterinary care 24 hours a day, 7 days a week. Using advanced technology and state-of-the-art facilities, we are here to provide the best possible care for your dog or cat.
Meet Our Caring Team
of Veterinarians
The Creekside Pet Care Center team is comprised of compassionate, highly trained individuals here to offer you and your pet with the high quality care and attention you deserve. We look forward to working with you to ensure your pet lives a happier, healthier life by your side.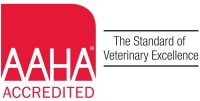 About Our AAHA Accreditation
As part of Creekside Pet Care Center's dedication to high quality care, we are voluntarily evaluated each year by the American Animal Hospital Association (AAHA) to uphold approximately 900 standards of care. This means our hospital maintains the association's high standards in a variety of areas including cleanliness, patient care, emergency services, exam facilities, and surgery so you can rest assured your pet receives the highest quality veterinary care.  
to Provide Quality Care For Your Pet
Our veterinary hospital is well equipped to meet a majority of your pet's needs, including emergency vet care, surgery, parasite prevention, and spay and neuter procedures to help your pet maintain their quality of life.
We know emergencies can happen at any time, and we're here to offer guidance and immediate emergency veterinary care to your companion.
When your pet needs surgery, their safety and comfort is of the utmost importance at Creekside Pet Care Center. Our team is here to walk you through our surgical procedures and safety protocols while your pet is in our care.
We're here to help protect your pet from serious illness or disease due to parasites. Prevention is key to helping your pet live a long and healthy life.
Spaying or neutering is a safe, routine surgical procedure that can have various health and behavioral benefits for your pets.
Happy Clients,
Healthy Pets
Welcoming a new addition to the family?
Find common questions and answers.
Need to schedule your first appointment?
Join our Loyalty Rewards program for great perks!
Request a refill for your pet's medication
Due for a visit? Walk-in or request an appointment.
VETERINARY HOSPITAL HOURS
Always Open 24/7
GROOMING
Mon-Sat 7am-7pm|Closed Sun
DOGGIE DAYCARE

Mon-Fri 7AM-7PM
Closed Sat/Sun